Many seniors nowadays are starting to live a different lifestyle. With more time and fewer responsibilities in life, older adults embrace the chance to travel and see the world. Adults over 60 years old aim to continue traveling until they reach 80 or their bodies allow.
And often, the opportunity to travel with children and grandchildren gives seniors the chance to create joyful memories. However, it's no secret that traveling with seniors is not as easy as it may seem. Some of them need special attention, extra special care, or special needs to ensure their safety.
Listed below are some tips for traveling with seniors. Hopefully, this article can help you create wonderful memories with your senior loved ones as you visit beautiful destinations.
Choose a Destination Seniors Will Enjoy
While many seniors are more than willing to cross the ocean to visit the Eiffel Tower, some of them prefer to stay in the US, where they can visit familiar places. Before booking any flights, discuss your plans with your parents or senior loved ones.
And even though your senior loved one has traveled broadly in the past, many things have changed since then. For them, long flights and packing their luggage aren't as exciting anymore. You may want to consider cruise trips. This multi-generational adventure offers simplicity and fun in one. Kids, adults, and seniors will have fun during the trip as everyone only need to unpack once, settle in, and enjoy every adventurous activity the ship can offer.
Take Them to Places You Know Well
If you think small towns are boring, that's where you are wrong. Seniors often enjoy faraway cities because of their scenic views and unique beauty. Take them to a place you know from the heart and show them all the exciting destinations in the area. Make sure to bring them to the most jampacked local restaurants so that they can try the local delicacies in town.
List Down the Must-See Tourist Spots
Before going on a trip, do your research and find out what your family wants to see, eat, or do at the destination. Kids usually like to visit amusement parks and exciting spots. On the other hand, adults like exploring local museums, bazaars, and night markets.
Similarly, seniors like visiting the most popular destinations they see in magazines and TV. For example, New York Tours for seniors usually include the Statue of Liberty as the older ones enjoy touching the iconic statue instead of just passing by it.
If you want to give your senior parents the freedom to explore the place on their own, make sure to provide them with their maps and a list of places they can visit. It's also crucial for them to wear their medical alert systems. Of course, unlike at home, where you have a medical alert system, you have to do it differently. So investing in necklace or bracelet systems would be of great help.
Know All the Details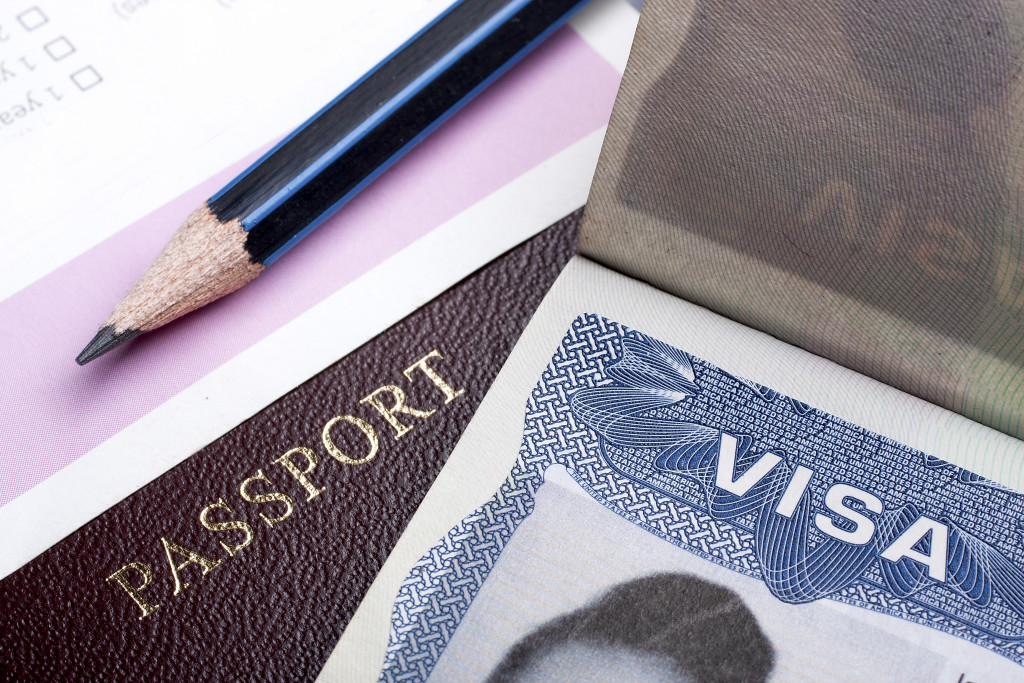 Knowing all the essential details can save you time and prevent sudden aggravation. The internet can provide various information to help you have a fun and smooth vacation with seniors. For example, if you're planning to visit Las Vegas, look for hotels that offer assistance for senior citizens. Some of them even offer discounts for older people.
Do a Transportation Check
One of the most important things to remember before going on a trip with seniors is to ensure that you will not have a hard time with transportation. After all, they are too old to stand in lines and wait for taxis to arrive. Make sure that the transportation you choose for the family is appropriate for senior citizens. Often, they can no longer ride buses with multiple levels. While these buses are great for kids, seniors will most likely not appreciate being left in levels with little to no views at all.
One of the best public transportation that all ages can enjoy is the train. Look for tours that offer train rides where kids and adults can enjoy scenic views together. Trains are somehow better than city buses as they provide more space for stretching, and they are pretty comfortable, too. In addition, the whole family can dine and have fun together while enjoying the countryside views together.
Take Advantage of Discounts
As mentioned, some accommodations offer discounts for seniors. But you can also take advantage of this opportunity to get discounts from restaurants and attractions. Before your trip, inquire about senior passes and discounts. It's not going to hurt to ask, so don't be shy.
Make sure to follow these tips the next time you go on a fun adventure with your senior loved ones. For their safety, ensure that their health is in excellent condition before taking them to extreme activities. As you can see, there is no reason to leave behind your loving parents at home when your family wants to go on a vacation. Just make sure that the activities you plan to do are appropriate for their age.