Your wedding is supposed to be one of the most memorable experiences of your life. However, even those who prepare their wedding for years fail to realize the gravity of this sentence. Although they do indeed execute a flawless wedding, they don't often get to maximize the experience because of a lack of creativity and imagination.
The perfect wedding shouldn't only be about being flawless, carefully trying to finish the entire event without any mishap. Weddings should be about having fun as it is a celebration of your union with your partner. That's why we collated some of the latest wedding ideas for all the young couples out there who want a unique wedding experience.
Wedding Ideas
Gone are the days when you have to be extremely strict and uptight with wedding ceremonies. Nowadays, people want an experience that stands out, and that's why couples and wedding planners let their imaginations run free. Below are some creative ideas for a wedding that's not like any other.
A Memorable Guest Experience
As we have said earlier, your wedding is a celebration of your union with your partner, and your guests are the witnesses of the entire journey. It's only logical that you pay their support back by making the wedding experience memorable for them. Think of something outside the box and make sure it fits your budget and your wedding theme. Special performances or carnival rides, for example, are great options you may want to consider.
Reimagine the Venue
With the emergence of some of the latest wedding venues, more and more people are starting to shy away from getting married in a church. Recently, young couples have started exploring other options that are sometimes actually cheaper than the traditional church setting. Barns used as wedding venues are now gaining popularity.
Ceremony to Reception Transportation
To further enhance your guests' experience of your wedding, why not be creative with transportation from the ceremony to the reception? Using balloon rides, for example, will definitely take their experiences to new heights. If that is too much for you, how about using a yellow school bus or a horse carriage to take your guests to the next location?
Invite the White House
If you're incalculably lucky, the president of the United States might actually visit your wedding. Even if that doesn't happen, it's still a great idea to send a wedding invitation to the White House some six or more weeks from your wedding, and they'll likely send you a congratulatory letter. Filling out the Greetings Request Form is rather easy for this priceless wedding souvenir.
A Place for Little Guests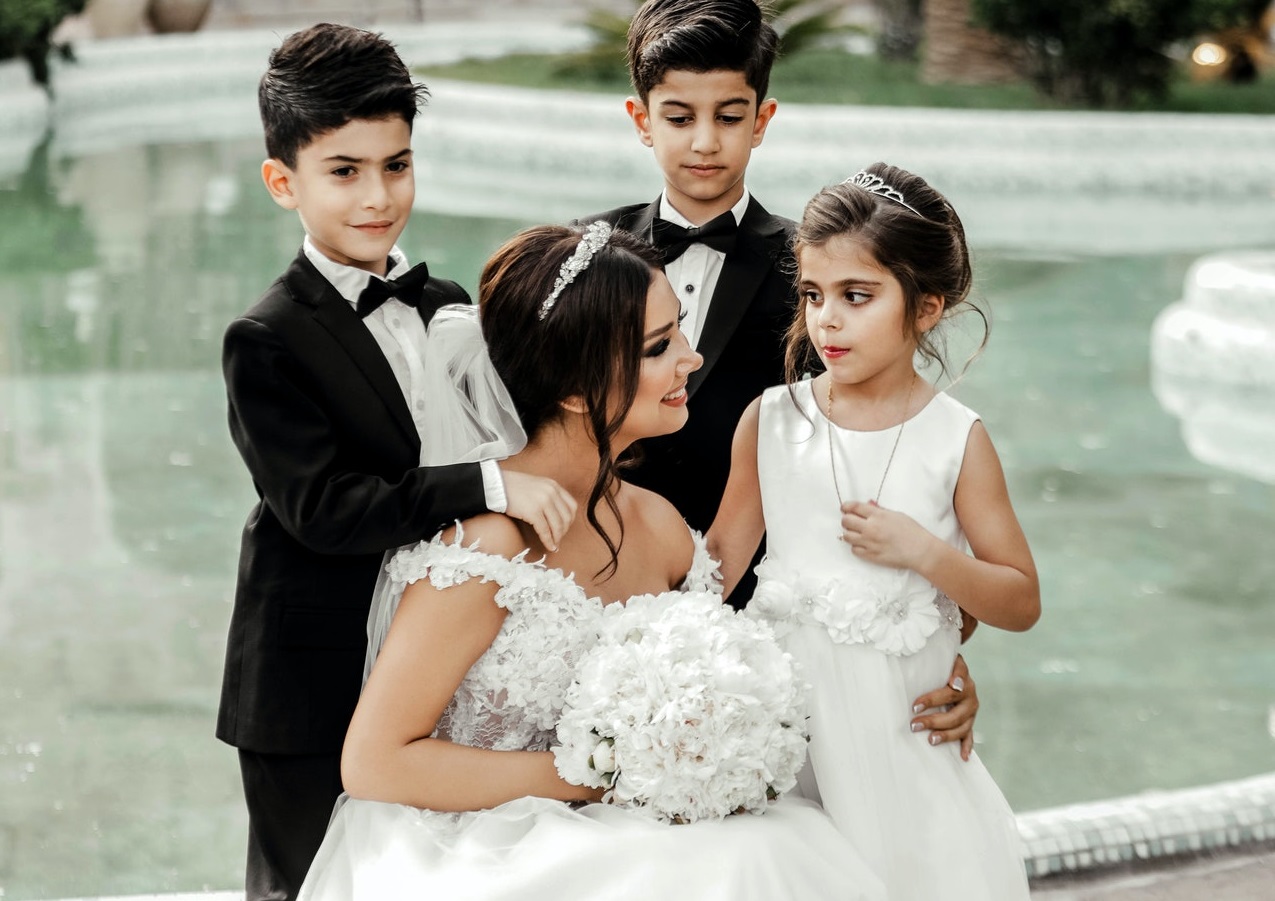 It's not uncommon for some of your guests to bring their little children, especially if they don't have anyone at home to look after the kids. If you want your closest friends to be part of every memorable moment, make sure you have a place for your little guests. Hiring a few babysitters and installing a place for the kids to play or nap would guarantee that your guests get to see and experience every part of your wedding.
A New Take on the Wedding Cake
No rule says you have to stick to the traditional white, multi-layered wedding cake you see in most weddings. As your wedding starts to incorporate unique ideas that go with your theme, don't leave the wedding cake behind! Try researching some of the most creative wedding cakes to give you an idea of how you can have one that's just as unique as your entire ceremony.
Video Booth
Photo booths have now become a staple at every wedding. Sometimes, it's rather difficult to get unique with them. However, instead of using just the plain old photo booth, why not install a video booth beside it? You can have your guests express their messages for you right there and ask your videographer to include some of the best ones in your wedding video.
Be Creative with Hashtags
We're certain that you want to see what your guests are saying about your wedding, too! Why not incorporate social media into your ceremony? Think of a creative hashtag like a pun or wordplay of your and your partner's name and ask your guests to use it every time they post anything on social media. This way, you, your guests, or friends who weren't able to come to the wedding can easily get updates on what's currently happening to the ceremony.
In today's day and age, we all want to express our creativity in everything we do, including special ceremonies like weddings. For the creative couple, you can customize every part of the ceremony and discuss it with your partner to make sure it fits one specific theme. Let that day be the most memorable day for your guests, and most especially, for you and your partner.