A man's wardrobe should reflect his unique personality and style. However, there are particular timeless looks that every man can benefit from having in his wardrobe. From a casual weekend outfit to a dapper suit for a formal occasion, here are some essential timeless looks every man should have in his wardrobe:
The Casual Weekend Look
There are plenty of reasons why every man should have a casual weekend look in his wardrobe. First, it's the perfect way to relax and feel comfortable while still looking put-together. Second, it's a great way to show off your personal style without being too flashy. Third, it's an excellent way to transition from work mode to weekend mode. And fourth, it's a great way to save money on your clothing budget.
So whether you're running errands or meeting up with friends for brunch, a casual weekend look is essential. Comfortable jeans or chinos paired with a button-down shirt or tee is always a good choice. You can also add a light jacket or sweater if the weather is cooler. Finish off the look with sneakers or loafers, and you're good to go!
The Smart Casual Look
While the average man's wardrobe may be filled with t-shirts, jeans, and sweats, it's also essential to have a few smart casual items on hand. Smart casual attire is versatile enough to be appropriate for various occasions, from a first date to a job interview. And having a few key pieces in your closet will ensure that you're always prepared for anything that comes your way. So what exactly is considered smart casual attire? For men, a good rule of thumb is to consider what you would wear to a nice restaurant. A collared shirt or polo, dress pants or khakis, and dress shoes are all good options.
Additionally, your pieces in this look must fit you well. This is because ill-fitting clothes can make you look sloppy and unprofessional. However, you might find searching shops for perfect-fitting clothes challenging if you're a bigger man. The good news is you can easily look online for big and tall men's wear. You'll find various stylish clothing options that fit your body type and give you the polished, smart casual look you're going for. Shopping online is also more convenient and often less expensive than in traditional brick-and-mortar stores.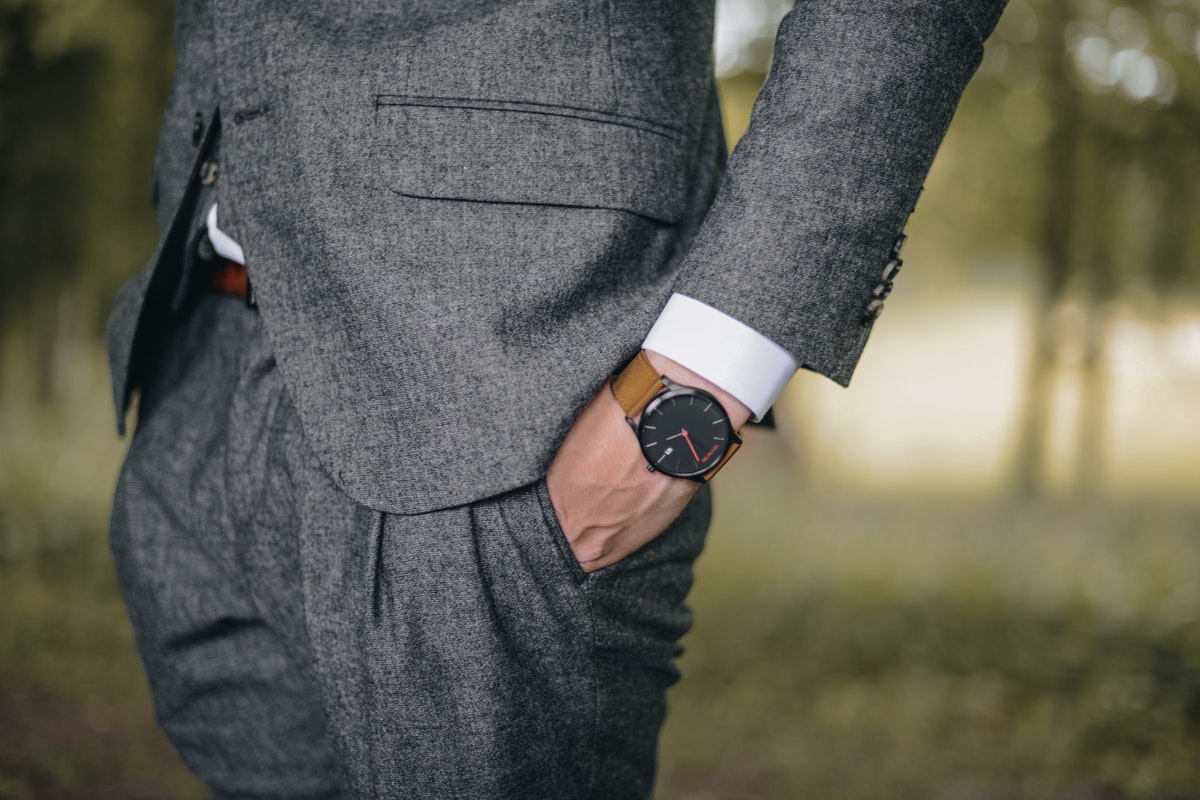 The Formal Occasion Look
When it comes to style, men have a lot of options. But when it comes to formal occasion wear, the choices can seem more limited. That's why every man needs to have a formal occasion look in their wardrobe. Whether it's for a wedding, a job interview, or a black-tie event, a formal occasion look will help you feel confident and put-together.
And while there are many ways to achieve a formal occasion look, there are a few key elements that every look should include. Firstly, make sure you're wearing well-fitting clothing. This will ensure you look sharp and polished. Secondly, choose classic pieces that won't go out of style. A timeless suit or coat is always a good choice. It's also important to pay attention to the details, like making sure your clothes are free of wrinkles. And finally, don't be afraid to add your own personal touch. A well-chosen accessory can really make your look unique. So next time you need to dress for a formal occasion, remember these tips, and you'll be sure to look your best.
The Date Night Look
Every man should have a date night look in his wardrobe. Why, you may ask? A date night look is important for several reasons. First, it shows that you care about your appearance and that you want to make a good impression. Second, it gives you the confidence boost you need to feel your best. Third, it shows your date that you put some thought into the evening and that you're willing to make an effort.
So, what exactly should a date night look consist of? It doesn't have to be fancy – just a clean, well-fitting shirt and a pair of pants will do the trick. But if you really want to wow your date, add a sharp blazer or sport coat to the mix. Whatever you do, make sure your clothes are wrinkle-free, and your shoes are polished. With a little effort, you'll be sure to make a great impression – and maybe even snag a second date.
You now have the tools to dress sharp, no matter the occasion. Each of these timeless outfits will help you look your best and feel confident in any situation. Remember, a man's wardrobe should be versatile. By having a casual weekend look, a smart casual look, a formal occasion look, and a date night look, you'll be prepared for anything life throws at you.