There's a fine line between a dollhouse and a dull house.
Hiring an interior designer can burn a hole through your pockets. And since interior designers are expensive (as they should be), getting your home glammed up is a luxury that not many can afford.
But what if there's a way to make your house Insta-worthy without having to drain your savings? With these eight budget-friendly styling tips, your dull home can transform into an Instagrammable masterpiece without the need to break your piggy bank.
1. Use as much natural lighting as possible
Lighting is one of the most crucial elements of a home's aesthetics. And when it comes to budget-friendly designs, natural lighting takes the crown. Clean your windows to make sure sunlight comes in. If you have the know-how to widen your windows, that can also do the trick. Most importantly, replace expensive fixtures and lampshades on your shopping list with cheaper thin curtains instead. They can help give your home perfect lighting without compromising your privacy. And since they're fairly easier to wash, you'll also save extra money on laundry.
2. Go with black, white, and gray for walls, floors, and all other surfaces
White, black, and gray paint are cheaper than the artsy bright paint you see on social media. And aside from their retail prices, having monochromatic-colored surfaces can also help breathe life into simple yet colored decor. Even a simple red notebook would look picturesque amidst a sea of gray surfaces.
Choosing a single-color theme and sticking to it is advisable. But having neutral monochromatic surfaces makes your home more flexible when choosing, changing, and mixing themes. Bright and floral throw pillows will look equally good against white walls as Aztec rugs on black floors.
3. Don't be afraid of flea markets
Contrary to popular belief, not all furniture and decor found in flea markets are dirty. Actually, most are clean. Don't be afraid of buying used furniture. Thrifting is a great way to practice your artistic skills. And once you get used to it, you can even turn it into a business.
Buying used items is both financially and aesthetically flexible as well. Think about it. Since you purchased them at a lower price, it would be easier to redesign and tweak them without feeling bad. A used Victorian table you can get at 80% less than its initial price can be broken down to pieces and turned into crown molding for your entryway and classy wall-mounted shelves.
4. A pint of paint and a can of varnish can work wonders
Speaking of flea market finds, worn-out furniture and every other object in your house can look brand new with a few coats of paint. You wouldn't have to buy and install new kitchen cabinets if you could just plaster and paint your old ones.
For handles and knobs, metallic paint can add sophisticated accents to your home. And when it comes to wooden furniture, using a varnish can make it look brand new while preserving its authenticity.
5. Maximize space through decluttering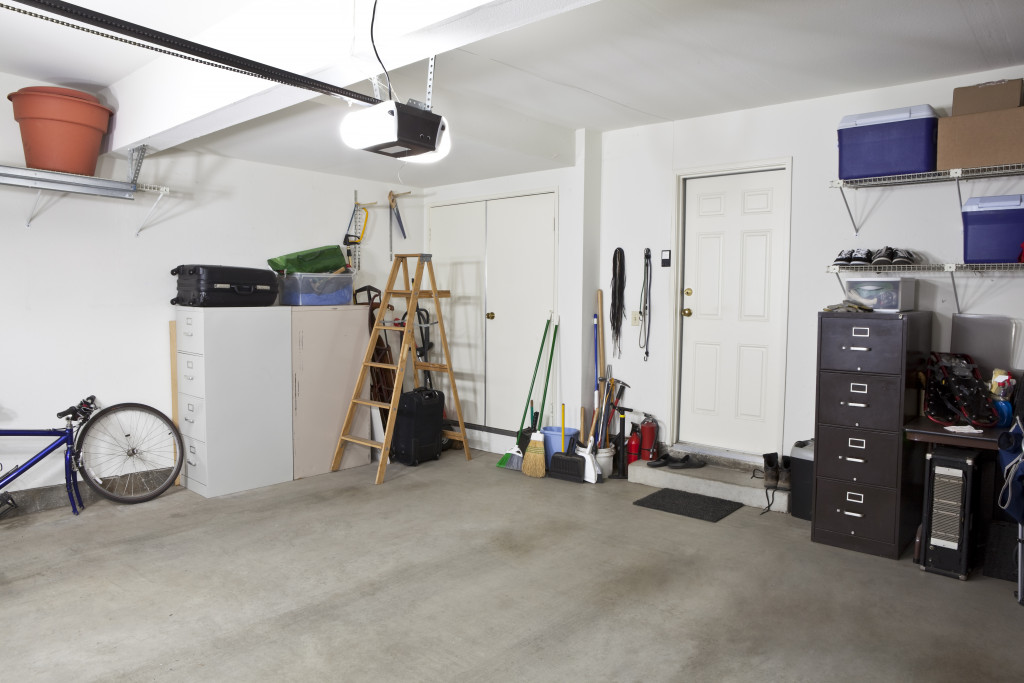 This should probably go without saying, but just to remind you, a cluttered house is not pleasing to the eye. Cleaning is free. Just go pick up a trash bag and start throwing things you haven't used over the last three months into it. Decluttering can also be an alternative way to earn more money by conducting a garage sale. With this, you'll have a cleaner and more spacious house while getting enough money to buy more decor.
6. Repurpose your clutter
Another way to go around your excess things is to repurpose them. The rear part of a ladder-back chair can be used as a towel rack, while the front part can be transformed into a plant holder. You can use bicycle wheels as pot racks. Old ladders can become bookshelves, and old books can turn into wall-mounted shelves. Bathtubs can be upholstered into a couch, and toilet bowls can become a garden centerpiece. Your imagination will be the only limit here. And of course, the number of things you keep, you hoarder.
7. Go green
This is quite simple: plants look good in pictures. Plants are like aphrodisiacs to photographic aesthetics. They just add the oomph you need to take it to the next level. And they aren't really that expensive. You can always learn about horticulture and plant propagation online.
8. Print and frame artworks
For the finishing touch, printing your own artwork is one of the most underrated home decoration life hacks that have ever existed. Imagine being able to choose exactly what you want. Imagine having the flexibility to digitally adjust how it looks. And imagine getting your hands on it without having to spend more than a dollar. You can go with movie posters or minimalist artworks you can find online. You can even print pictures you took yourself to make them more personalized and sentimental. The point is, you can add artistic accents to your interior design without having to spend anything.
Beauty is priceless. Going home to an aesthetically pleasing place can help improve your mental health. Or, at the very least, provide a good backdrop as you take photos and post them along with your rants on social media. Do not limit yourself and keep looking for alternative ways to beautify your life without spending a lot. But always remember, at the end of the day, your happiness is worth every penny.