With the rollout of COVID-19 vaccinations, the travel industry is starting to pick back up. According to the World Tourism Organization (UNWTO), more than 50% of global destinations are now open to international travelers. That means more people are planning vacations and trips for the first time after the pandemic.
If you're one of those people who is finally ready to take a vacation, there are some self-care preparations you should do before your next vacation. Here are some things to add to your pre-trip checklist:
Get a physical check-up
One of the most important things you can do before going on a trip is to get a physical check-up. This part is essential if you haven't been to the doctor in a while or if you have any underlying health conditions. A short visit to your doctor can help ensure that you're in good health before embarking on your trip.
Many travel destinations require proof of a negative COVID-19 test before allowing entry, so be sure to get tested a few days before your trip. Doing so will help you avoid any last-minute hassles or delays.
If you want to be extra cautious, you can also have more than a physical check-up. These include laboratory tests like a complete blood count (CBC) and a basic metabolic panel (BMP). This way, you can have peace of mind knowing that you're in good shape and is less likely to fall ill while on vacation.
Avail a travel insurance
Another critical thing to do before going on a trip is to get travel insurance. This document will protect you in unforeseen events, such as cancellations, medical emergencies, or lost luggage. Travel insurance will give you the comfort of knowing that you and your belongings are well-covered in case something goes wrong.
When choosing a travel insurance policy, read the fine print carefully. Some policies only cover specific events, so it's important to know what's included and excluded. That way, you can pick a policy that best suits your needs.
Remember, getting travel insurance does not guarantee everything will go smoothly on your trip. But, it will help you save a lot of money and stress if something goes wrong.
Get your vaccinations
Depending on your travel destination, you may be required to get certain vaccinations before going. For example, if you're going to a country with a high risk of yellow fever, you'll need to get the yellow fever vaccine.
The best way to determine which vaccinations are required or recommended for your trip is to consult a travel health specialist. They can assess your itinerary and recommend the necessary shots. They can also provide more information on protecting yourself from diseases while traveling.
If you don't have time to see a travel health specialist, you can also contact the nearest embassy or consulate of your destination country. They can advise you on the latest entry requirements, including vaccinations. In doing so, you can ensure you're well-prepared before your trip.
Visit a dentist
Many people often forget to visit the dentist before going on a trip. But, it is a critical self-care preparation, especially if you're going to be away for a while.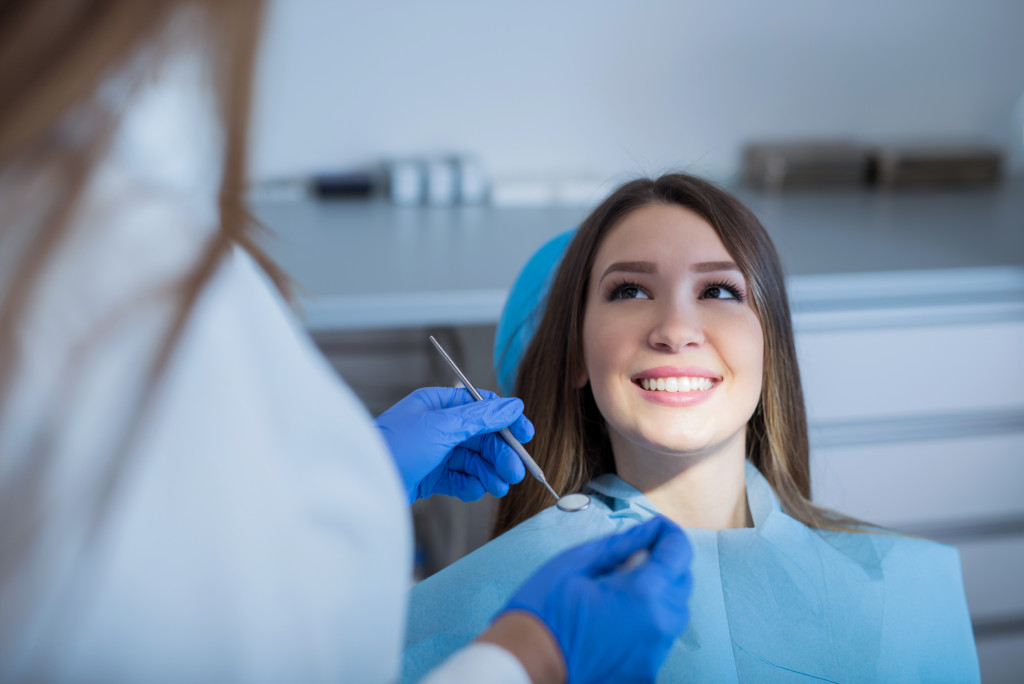 A dental check-up can help ensure that you have healthy teeth and gums before your trip. It's also an excellent opportunity to get your teeth cleaned and whitened. This way, you can be confident that you have a beautiful smile while on vacation.
So, look for the best dentist to help you prepare for your next trip. As simple as it may seem, this self-care preparation can help you enjoy your vacation even more. Besides, nobody wants to deal with a toothache while they're far away from home.
Pack your essentials
Of course, you also need to pack your essentials before going on a trip. That includes clothes, toiletries, medications, and travel documents.
When packing your clothes, consider the weather of your destination. If you're going to a cold country, pack thick coats and warm clothes. But, if you're going to a tropical country, remember to pack light and airy garments.
As for toiletries, only bring the essentials. There's no need to pack your entire beauty routine. Just bring the products that you know you'll use while on vacation. The same goes for medications. Only pack the prescription drugs you need and leave the rest home.
Lastly, don't forget to bring your travel documents, such as your passport and boarding pass. These are essential for getting through airport security and boarding your flight. So, make sure you have them ready before you leave for your trip.
Following the above self-care preparations, you can have a stress-free and enjoyable vacation. Don't forget to enjoy the moment and create beautiful memories while you're at it. If you're ready, start planning your next getaway, and don't forget to take care of yourself before the trip.