2021 is coming to an end. And with the world starting to continuously recover from the horrors of the COVID-19 pandemic, everyone's gearing up for a travel-centered year in 2022.
Whether you're looking for cheap or affordable accommodation deals and adrenaline-inducing activities or bougie lounging and exotic ways of pampering yourself, we've got your back. Covering the serenity of beaches, thrills of outdoor activities, amazing cultural immersion, jaw-dropping architecture, and thought-provoking artistry, here are 2022's top eight tourist destinations.
Beaches
El Nido, Palawan, Philippines


Considered one of the best-unspoiled beaches in the world, El Nido is the perfect getaway destination if you want to escape from reality. With its white sand and clear turquoise waters, the 50 recorded beaches in El Nido, Palawan will surely ease all your worries away.

Its 45 islands also offer countless activities like deep water diving. Just make sure you take extra precautions to avoid destroying those vibrant coral reefs after downing a half a dollar pint of freezing local beer.
Uluwatu, Bali, Indonesia


There's no way we can talk about beaches without including Bali, Indonesia. Bali is one of, if not the most, popular tourist destinations for beach lovers all over the world. And Uluwatu takes it to a higher level. Known for its beautifully big and strong waves, Uluwatu has become a part of every surfer's bucket list. And since it has multiple beaches on all sides of the island, the current also varies. That means anyone from professional and veteran surfers to relatively amateurs and zero-beginners can enjoy.
Activities
Inca Trail, Cusco, Peru


Speaking of surfing, another favorite for adrenaline junkies is the Inca Trail to Machu Picchu in Peru. With a 26-mile (42-km) trek over two primeval tunnels, an ancient ruin, multiple waterfalls, and countless stonework that all date to over 650 years ago, we can say that the journey is truly the destination in itself. But the typical four days' worth of hiking is ultimately made even sweeter when you reach Machu Picchu, a world heritage site with a beauty that would make you question reality.
Temple Bar District, Dublin, Ireland

If your type of fun includes drinking till you pass out and socializing over numerous pints of beer, then you better get ready for Dublin's Temple Bar District pub crawl. Yes, it's a different kind of hiking, but it could be equally, if not more, enjoyable.

Perfect for a backpacker's night out, you can enjoy drinking till the sun rises for only €14. That's less than 17 dollars!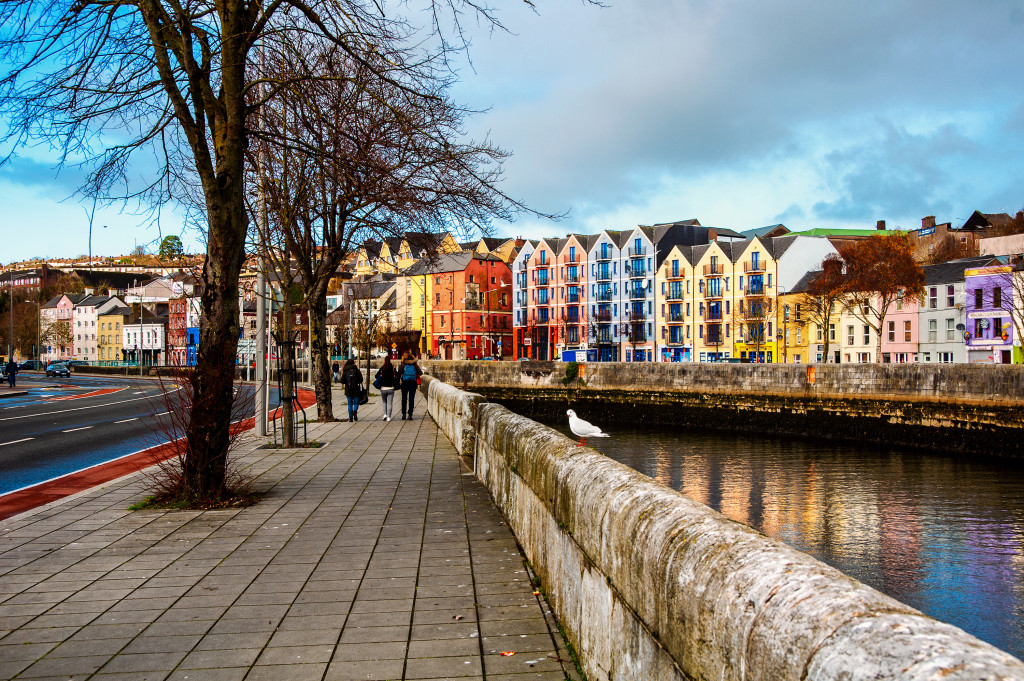 Culture
De Wallen, North Holland, Amsterdam


Why not turn that pub crawl into an actual week-long itinerary? Immersing yourself in various cultures can give help open your mind and help you grow as a person. And what's more mind-opening than Amsterdam's Red-Light District?

If you need to loosen up and embrace your inner beast, this could be the perfect opportunity to do it legally. With most people going here to unwind, De Wallen has become a melting pot of the bizarre and liberated, two groups of people that could help widen your perception of life.
Chiang Mai, Thailand


When you hear Thailand, you'd most probably think of the city center and its similarity with Amsterdam. However, Chiang Mai is an entirely different place.

The walled-up city an hour of flight away from Bangkok offers a serene counterpart to Bangkok's chaos. More than 300 Buddhist temples of various customs and histories can be found here. There's also a nature park for rescued elephants and multiple night bazaars where you can buy the cheapest locally handcrafted bags and jewelry. But the highlight of your night would definitely be watching the local Muay Thai boxing tournament they conduct regularly.
Architecture 
Athens, Greece


One of the best ways to understand a country's culture is by checking out its architecture. And the architecture in Athens does not only offer a geographic influence but also provides a time-traveling insight into medieval architecture.

Among many architectural wonders in Athens, Parthenon in the Acropolis is surely one of the most preserved designs that date back to 447 BC. That's 2,467 years old! Taking a selfie with that on your background might be the closest thing you could ever have to bringing out the Goddess of war and wisdom out of you.
Tokyo, Japan


The land of the rising sun and the motherland of all things anime, Japan may be the last one on this list, but it should definitely not be forgotten. Especially if the discussion is about architecture.

Underrated as it may seem, Japan is actually a top-notch tourist destination for architecture lovers. It has the perfect combination of traditional oriental architecture preserved through centuries and high-tech and innovative architectural designs made to withstand natural catastrophes. From wooden structures deeply connected to their spiritual beliefs to technologically advanced infrastructures seen in the metropolitan jungle known as Tokyo, you will surely have your architectural hunger satiated.
As exciting as planning your 2022 travels can be, please keep in mind that your safety and the safety of those around you should still be the priority. Follow all government-mandated health protocols and practice being more aware of your surroundings. Because as you should know by now, nothing makes a trip more enjoyable than not having to worry about your safety.